Paid Search Featured Client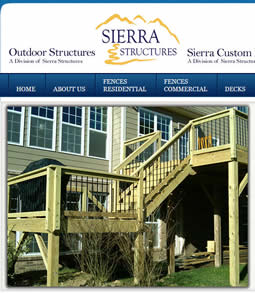 At the time Sierra Structures was referred to us the company was in the middle of restructuring two companies into one and needed all hands on deck.
They were excited about the idea of not spending more on advertising and getting someone to manage their Google Adwords for them. We provided them with a plan for increasing their leads and getting more out of their advertising dollar.
They now have over 30 employees and provide both commercial and residential fencing in the Raleigh Triangle Area. The also build beautiful decks and screened in porches.
"We hired SearchBrite last year to manage our website and the marketing as we moved from written media to internet marketing. SearchBrite updated our website and manages our Google Adwords campaign. Our traffic has doubled and our conversion rate has gone from 20% to well over 40%. The leads have more than doubled and the leads to sales have doubled. We strongly recommend SearchBrite and their strategy."
- Ken Meashey, VP and CFO, Sierra Structures, Durham, NC